For the Korean War site by Simon Coy

Email your photos & stories
to 89@amco999.com
Cranwell
LINKS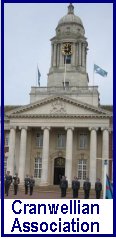 Survival '64
(We should have been in Cyprus but EOKA decided to stage a comeback when they heard that 89 were descending on the island, so it was considered too risky for 89! The net result was that instead of getting shot at we nearly froze to death in Scotland!)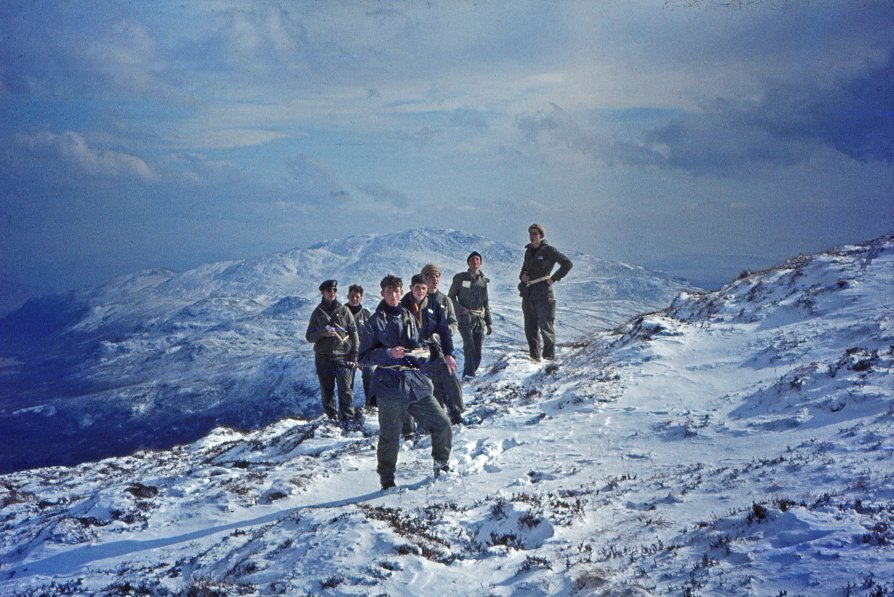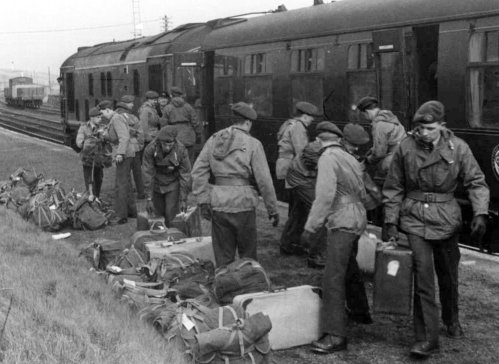 Arriving at Dalwhinnie Station -14.32 Hrs Thursday 12th March 1964
(Note - we all have back-packs - not Malc Caygill - he thinks he's off to the Dalwhinnie Hilton with his big case!)
"The Dalwhinnie Hilton"?

Stalag Luft 89 - and these are the officer's quarters!

Our quarters - complete with ensuite facilities!

i.e. the hole seen bottom right!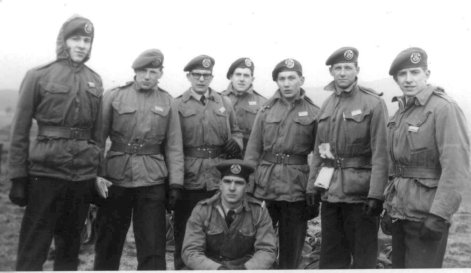 "Yankee 1 Escape Committee" (less Paul Buckland who took the photo)
(left to right) Flight Cadets Steele, Hayward, Swift, Laundy, Humphries, Pook, Jones - (Front) Quigley
We soon got to do jolly japes ....
like racing with heavy packs on our backs & building tree houses for 10 men
How is it you can never find a Health & Safety Inspector when you need one!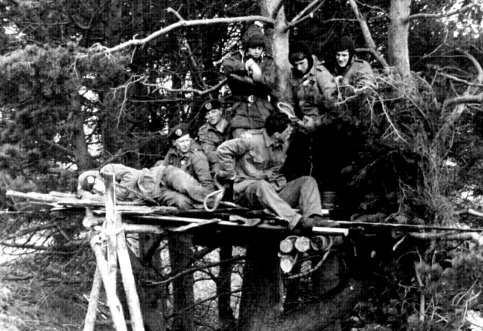 Have we made it big enough? Or should we start again as we're a bit short of sleeping space?
Malc Caygill and Dick Slogrove struggling up hill with the days whiskey ration!!!

Jock Reid

Only a Jock would try to chop wood with the blunt end!!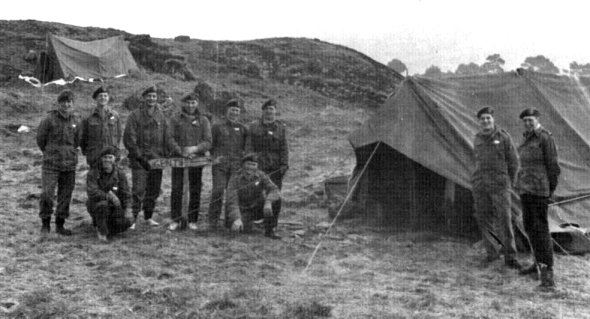 Some were even proud of their "Gents"?
Lost again??

Right

(Left to right)

Concerned!

Dick Slogrove,

Paddy Pyper,

Simon Coy,

Worried!

Tony Ware,

Who cares?

JC Newland,

Dave Archbold, Malc Caygill
Now this is what you call being lost!

Left to right - Tony Steele, Jerry Pook (Is that an SAR chopper that I hear?), Adrian Jones, Mike Laundy, Paul Buckland (Anyone seen a Sherpa around here?), Dave Hayward, Les Quigley (I knew all along we were going to the Alps that's why I brought my shades and sun tan cream!)
There was, however, no escape from inspections & parades - and you even had to shave.....

King Rock to Little Rock - "Tell them to trim that bush it's not symmetrical!"
| | |
| --- | --- |
| Duncan Swift | |
It was a relief to get back to some proper bull!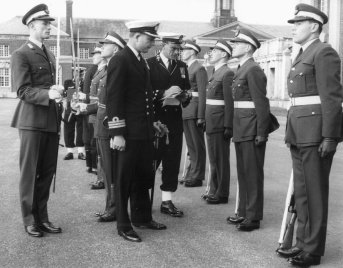 ---
More pics awaited - in the meantime click here to return to the top